Clubbers' Choice
Located at the tourism center, the heart of the Eilati night life scene, Barbari Chef Burger addresses the people of the night. Barbari Opens up at 20:00, sends take out deliveries until 04:00 am, and stays open until 07:00 am.
The menu at Barbari Chef Burger includes hamburgers in various sizes, and popular side dishes, such as french fries and spicy potato wedges.
Recommended dish: Sparta Burger.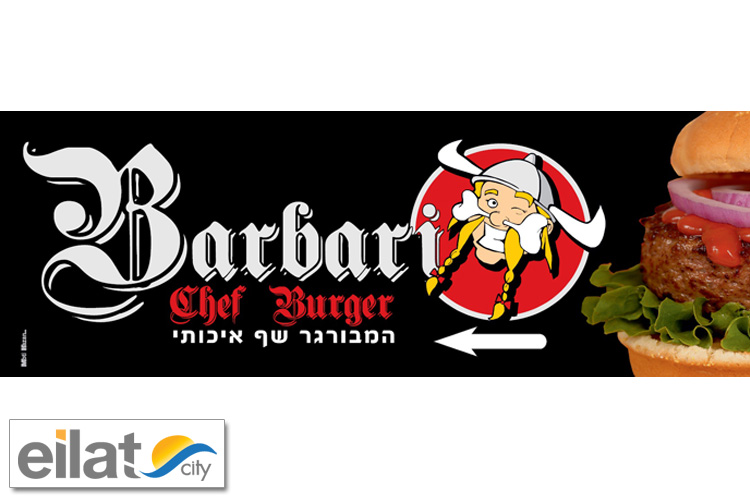 Contact info - Barbari Restaurant Eilat:
phone:

08-6315555

address:

Yotam 1, Eilat | (eilat)

contact person:

Shuki

mail:

shuki.zeus@gmail.com

oppennig hours:

20:00 to 7:00 every day, deliveries to 04:00