An American Diner in Eilat
Burgus Burger Bar Eilat, also known as BBB, is the southern branch of the Israeli chain of hamburger diners. Burgus Burger Bar specializes in juicy burgers with a large variety of different toppings, such as chili pineapples, fried eggs, Swiss cheese, smoked duck breast and more.
Besides the famous burgers, BBB offers other popular meat courses, such as steak entrecote, barbeque chicken, fish and chips, a special menu for children and vegetarians, and plenty of additional surprises.
Recommended dishes: Trio Mini Burgers, available in whole grain or gluten free buns.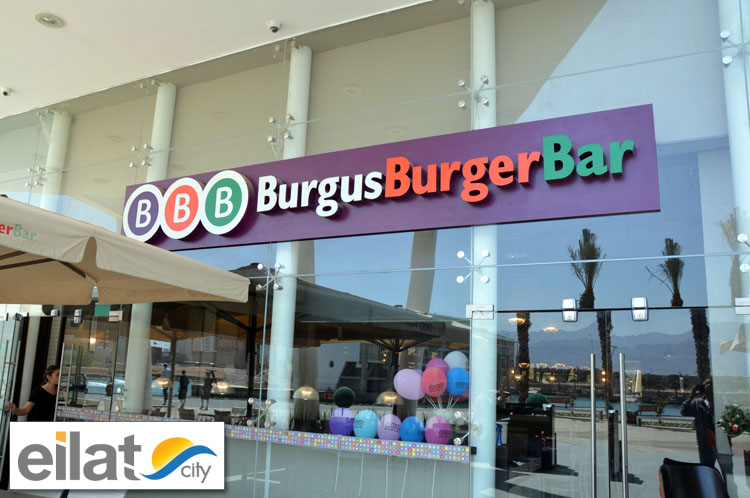 Contact info - Burgus Burger Bar Restaurant Eilat: