The Real Thing
Shawarma Auni Yaffo is an Israeli chain of shawarma and falafel restaurants, established on the year 2000 in Jaffa. The youngest player of Eilat's shawarma field has a lot to offer. Starting from three (!) different kinds of shawarma (veal, lamb and turkey), through the freshly self-baked pita bread and baguette, and on top of all: location, location, location.
Shawarma Auni Yaffo Eilat is located at the vibrant tourism center, overlooking the stunning view of the red sea and the Jordanian mountains. Opening hours are 11:00-02:00.
Recommended Shawarma: a mixture of veal and lamb.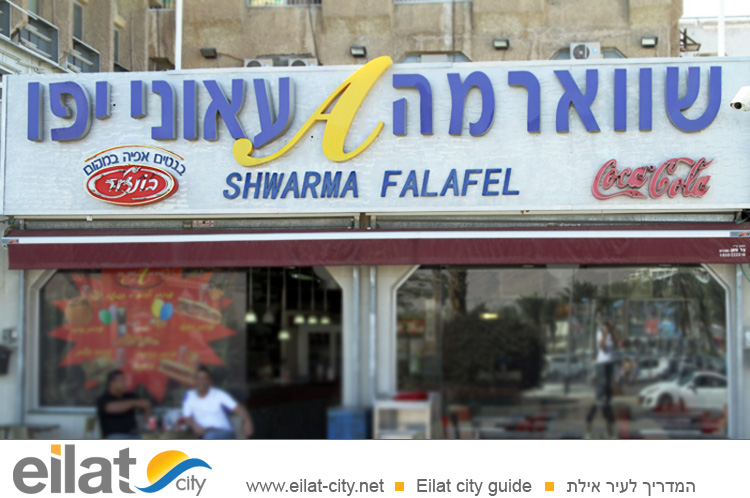 Contact info - Shawarma Auni Yaffo Eilat:
phone:

08-6376555

fax:

077-7282870

address:

Yotam 8, Eilat | (eilat)

contact person:

Merav Cohen

oppennig hours:

Sunday till Saturday- 11:00-02:00